The State Customs Service of Ukraine has presented a new register of objects of intellectual property rights – applications will be submitted online, instead of paper filing, as it was before.
The new register accepts applications in electronic form through a personal account on the customs portal "Single Window for International Trade".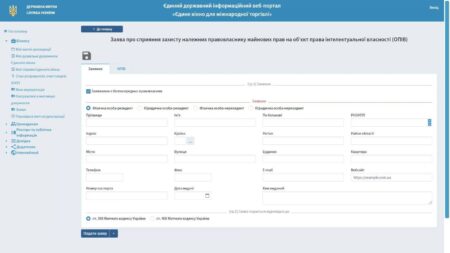 The application form is more complex than the paper one, but it fully corresponds to its European prototype and allows to declare several objects of intellectual property rights at once, with the addition of all the necessary materials, including graphic ones.
A specialized department will review the application for each object separately.
The new registry will work in parallel with the old one, as long as it will contain active records. The automated customs clearance system will use data from both registers during customs procedures.
The rules on reforming the Customs Register of Intellectual Property Objects are contained in the law adopted at the end of 2019 on the harmonization of the customs legislation of Ukraine with the EU norms.