The Antimonopoly Committee of Ukraine has imposed a fine of UAH 52 thousand against the manufacturer of tights ANITA KO LLC for the use of packaging design without appropriate permission and the dissemination of information that misleads consumers.
The case of unfair competition was initiated at the request of CONTE SPA JLLC (Conte trademark) – the manufacturer under the Anita trademark imitated the type of packaging of their products.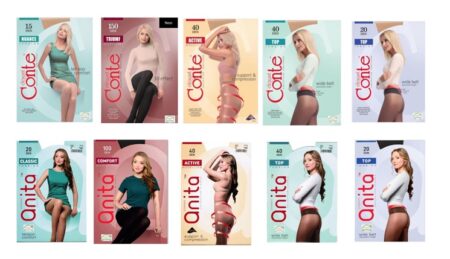 The composition of the main packaging elements, colors, appearance, placement of photos, designations, symbols, and pictorial elements on the packaging are very similar. In addition, on the packaging from ANITA KO LLC, there was a certification mark "Confidence in textile" from OEKO-TEX, as well as on the packaging under the Conte trademark, but information about ANITA KO LLC is not in the certification register on the website OEKO-TEX.
The Antimonopoly Committee admitted that ANITA KO LLC had violated the legislation on protection against unfair competition: in addition to a fine of UAH 52 thousand. the enterprise is also obliged to stop violations.